Published 2023-07-03
Reading time : 5 min
Do you want to start gardening but don't know which tools to buy? Between the shovel, the ladle, the spade, the rake and all the others, it is easy to get lost if you are not a gardening expert.
For small spaces, hand tools are best. Small and easy to store, you'll only need to kneel down to arrange your space. Discover our selection of essential hand tools for gardening.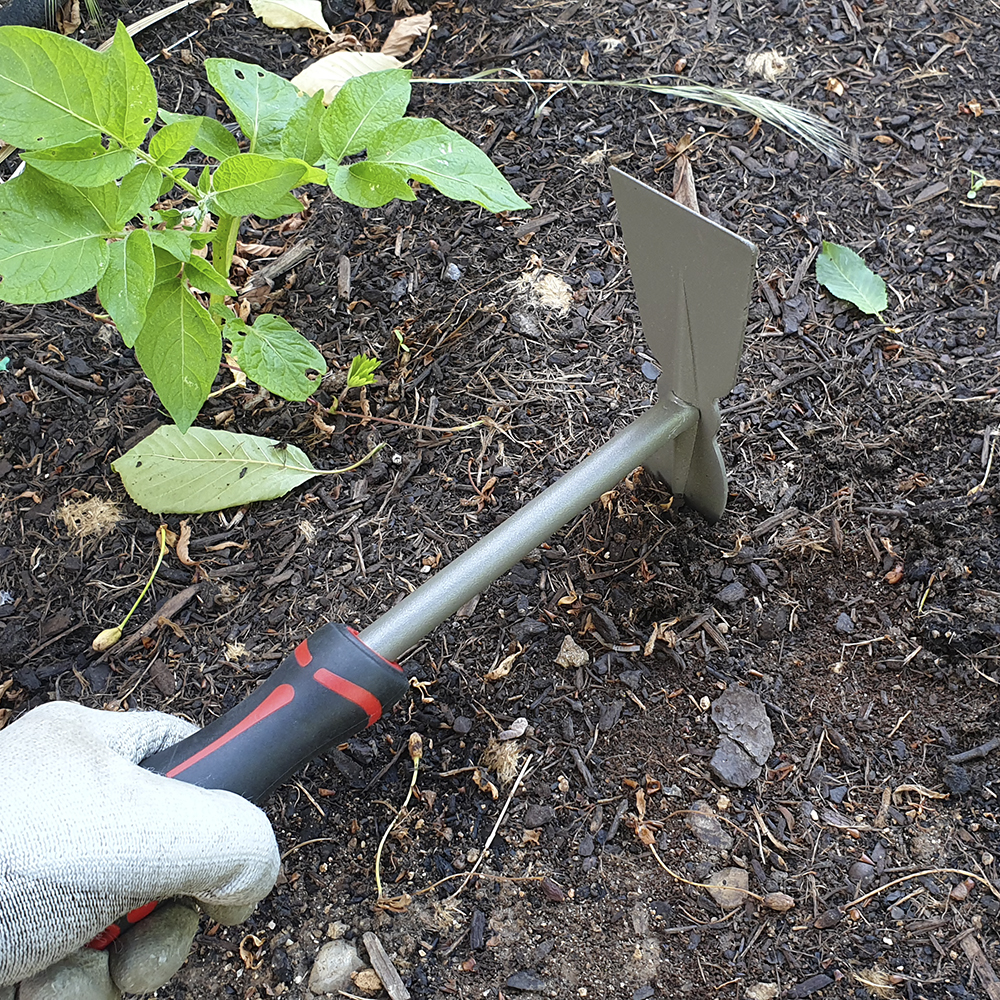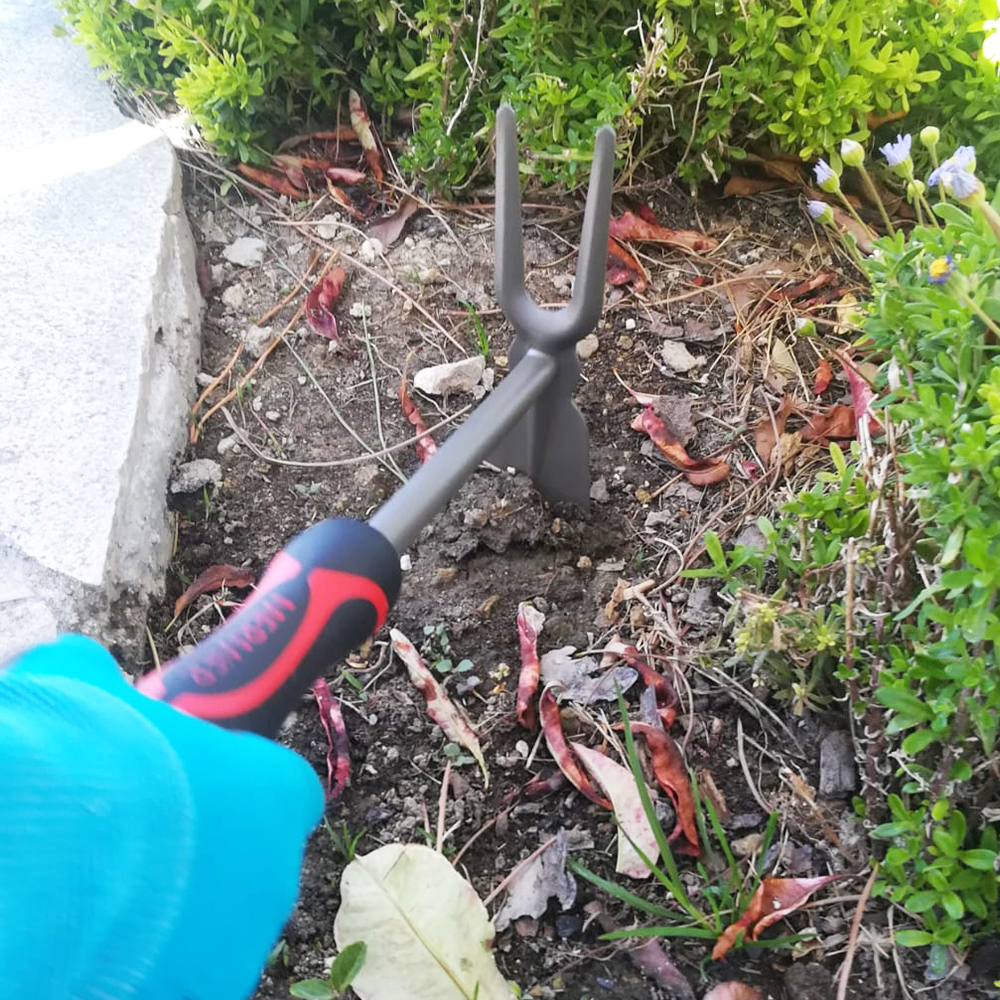 The prong is the Swiss Army knife of garden tools. With its double-tool head, it can perform several actions.
The "Hoe" side is the trapezoidal part present on both types of trowels. It easily removes weeds and can also loosen the soil, i.e. break it up before sowing.
The "Prong" part is pointed and is ideal for making holes in the soil for planting feet.
The "2-prong grubber" part of the trowel allows the soil to be aerated. Simply work the soil with the fork.
With this tool you can dig, weed, loosen and aerate the soil.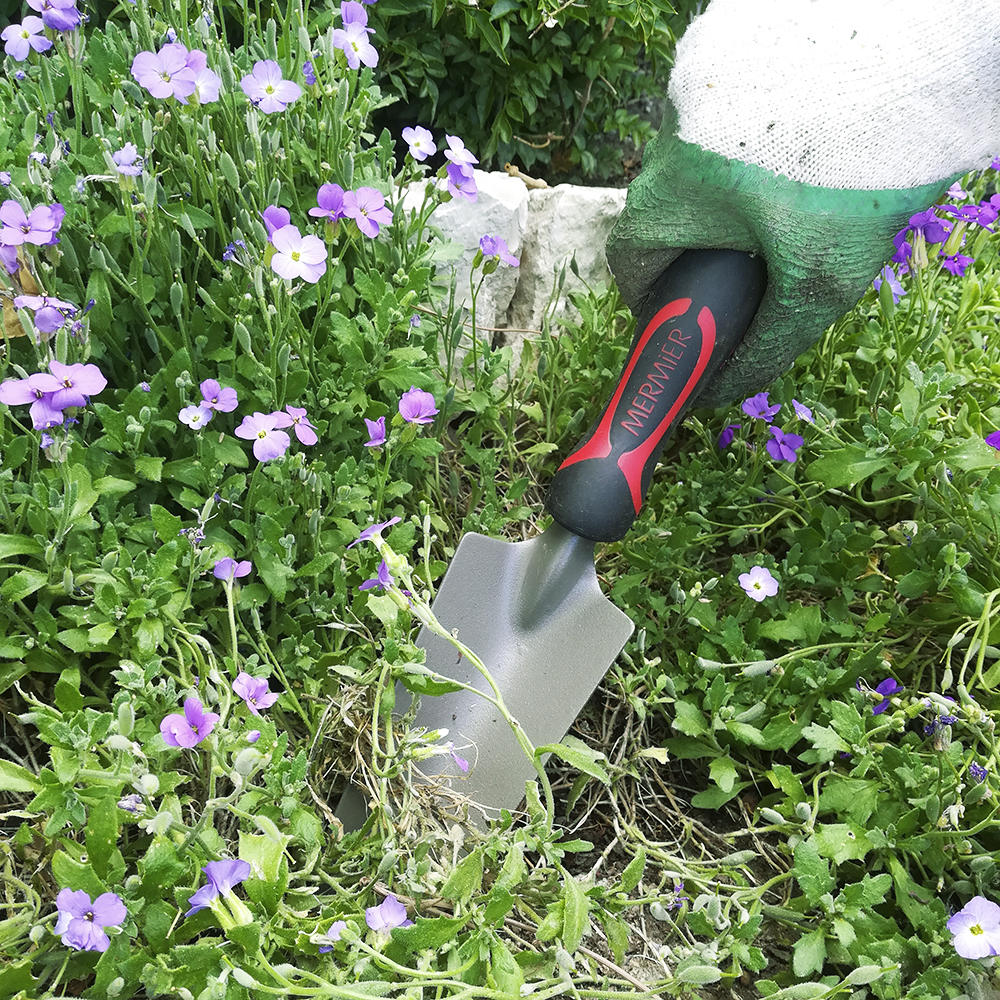 For moving soil or green waste, the trowel is the ideal tool. Its elongated shape makes it easier to dig holes.
It can also be used to break up the surface soil for planting flower bulbs.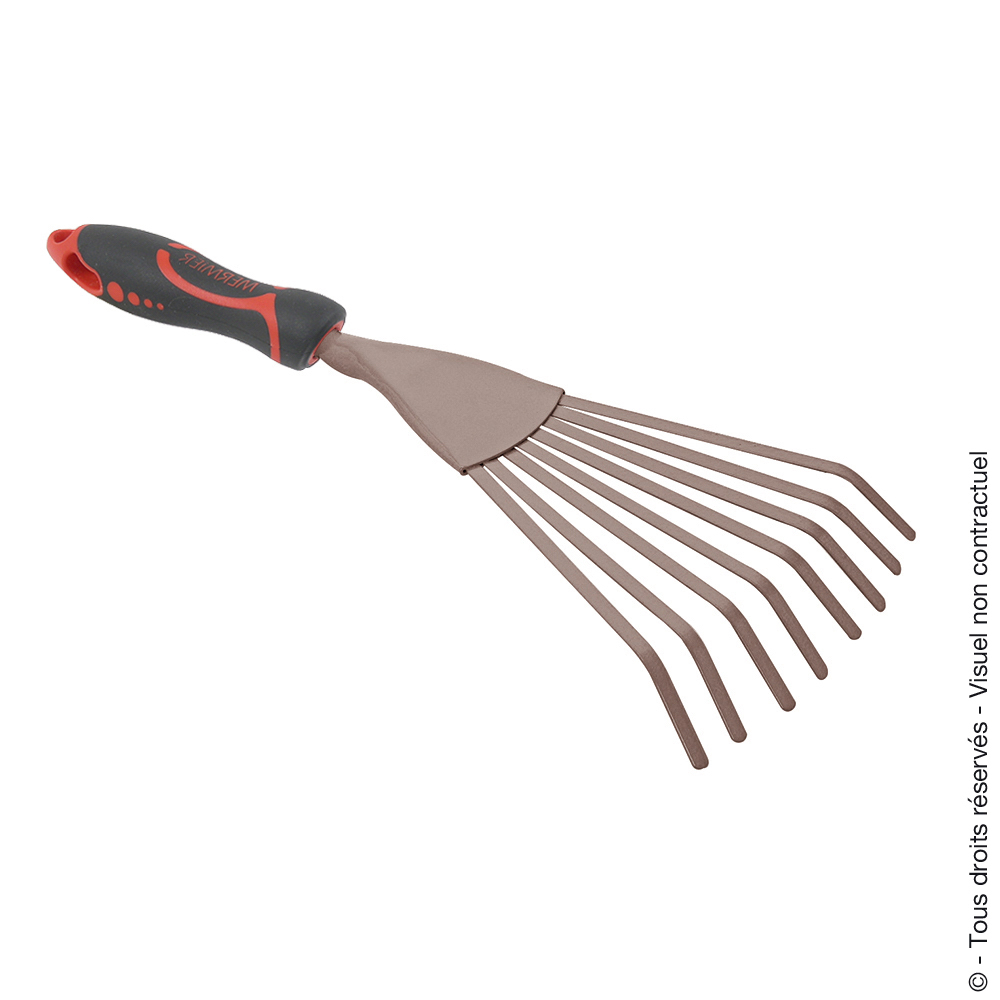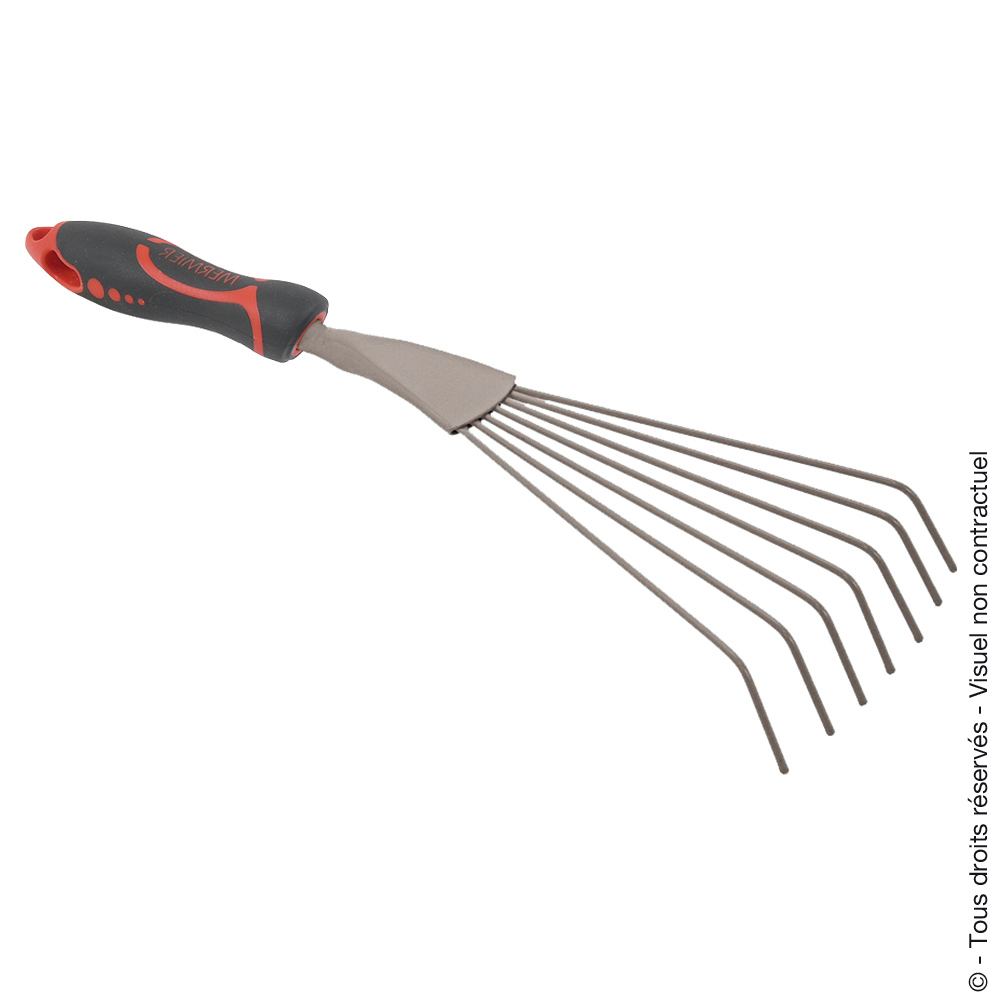 Whether with flat or round tines, shrub rakes can be used to clean the soil in your vegetable garden, flower bed or window box. 
Waste such as stones, leaves or stems will be easily collected thanks to the long and strong tines of the rakes.
Our selection of hand tools is equipped with a bi-material handle, making them ergonomic and pleasant to use.
Cleaning our hand tools :
The heads of our hand tools are made from steel making them very resistant to breakage or wear. For this part of the tools, simply remove any soil or plant residues and then clean them with a damp cloth. It is important to dry them well to avoid rust.
For the two-component handle, cleaning with a damp cloth is sufficient.
To preserve the longevity of your tools, remember to store them in a dry place to protect them from rust.