Our merchandising concept
Combining functionality and aesthetics, our display tools are adapted to your points of sale. From the shelf to the cardboard box to information at the point of sale, all our tools will make your garden tool shelves clearer and more attractive.
Our merchandising team will propose a shelf adapted to your points of sale and your needs. The products are divided into ranges to meet the essential needs of gardeners: preparing the soil, planting and cultivating, maintenance, etc.
Pins specifically developed by Mermier allow the presentation and holding of large tools.
Browbands using the colour chart of our tools clarify and segment the shelf.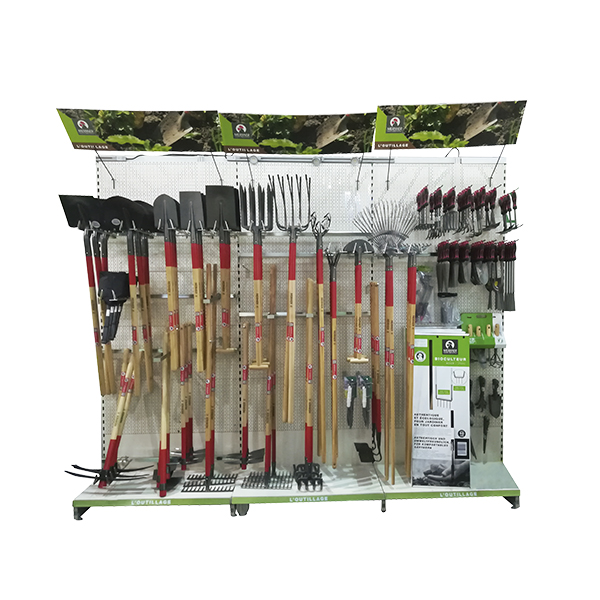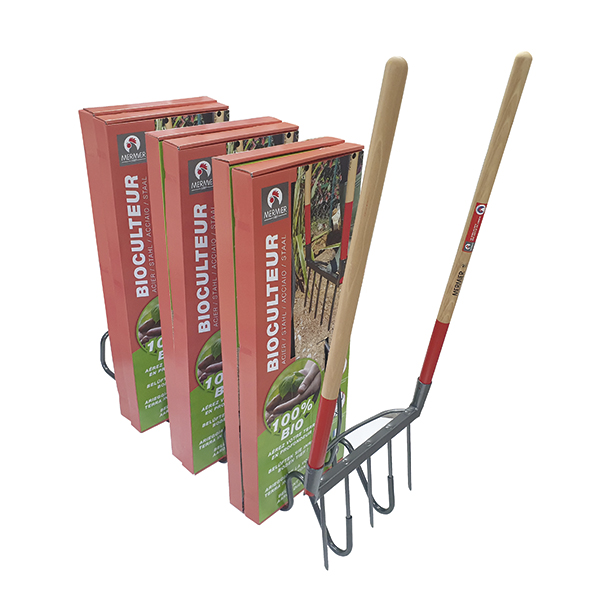 DISPLAY RACK FOR BROADFORKS
With this display you can present 8 boxes of broadforks and a mounted broadfork at your point of sale. This way your customers can see and handle the product and leave with it in a space-saving and easy to carry box.
The display is 100.5 cm long and can be adapted to both 3 and 5 tine broadforks.
Part number: 500013
The Mermier tool display is ideal for standing out and showcasing seasonal or fast moving products in shop.
Made from cardboard, it can hold up to 42 tools fitted in the middle, and 4 additional tools on its sides.
The dimensions of the display are: L78.5 x W58 x H81 cm
Part number: 395100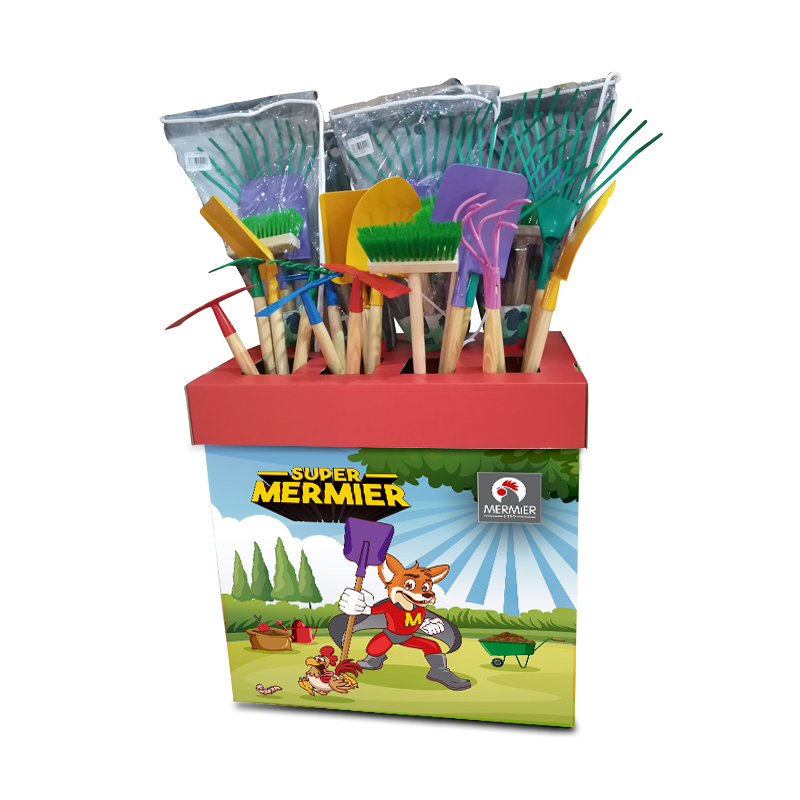 CARDBOARD DISPLAY JUNIOR TOOLS
Boost your sales by getting children's tools off the shelf with the special junior tools display. Composed of 8 openings, each of them can contain about 4 long-handled tools.
Part number: 345072